Empowering the
world's cutting-edge startups
Whether you are an entrepreneur with a promising vision, an innovative company ready to grow, or an investor seeking to fund genuine potential, we are ready to help.
As a committed supporter and partner of NVIDIA Inception, we are delighted to share our knowledge and experience of working with entrepreneurial businesses, and innovative start-ups working to shape a better world.
You can access our legal and commercially-focused guidance through a variety of routes.
Virtual legal pop-ups

Training on key topics for technology startups

Access to handbooks & guides
Lean on us for guidance and support
Nvidia members can apply for a free 20-minute online session with a specialist lawyer to discuss commercial & IP, patents, data, employment or corporate legal considerations for early-stage companies.
To register for a virtual pop-up, please fill out the form and we'll send you an email where you can select a time slot with a relevant lawyer. Please note there are 9 online sessions available per month. Your session may be scheduled within the next calendar month if all previous sessions have been booked.
What can I discuss on the call?
Select Corporate to discuss company structures and registration, Directors' duties, shareholder agreements, National Security & Investments Act, and funding and investment.
Select Employment to discuss how to build and retain a team, setup incentives and share schemes, manage disputes and understand employment status (workers, employees, consultants and advisors).
Select Patents to discuss how to register and protect your invention.
Select Commercial & IP to discuss agency, franchising, licensing, distributing, manufacturing, collaborations, joint ventures and partnerships, E-commerce, operating and management, outsourcing, R&D, supplier agreements and servicing, terms of business and T&Cs.
Select Data to discuss electronic and postal marketing campaigns, digital media and consumer transactions, data processing agreements, international transfers, compliance, data breaches and complaints from data subjects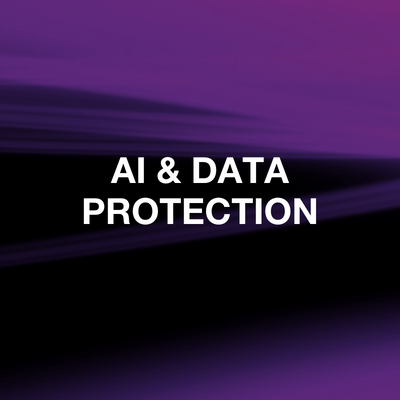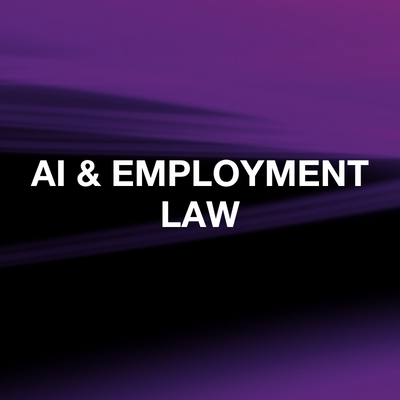 Webinar

AI & Data Protection

27 April 2023 // 11am (GMT)
In this webinar, we'll cover the challenges associated with anonymising data and creating analytics, how data protection law interacts with profiling and machine learning, and common privacy pitfalls when selling your technology products to customers.
Webinar

AI & Employment Law

TBC
Join us to discover how to ensure intellectual property created during employment is vested in your company, former employees do not seek immediate employment with your competitors, you adhere to legislation surrounding safe dismissal of employees and guarantee confidential information remains confidential.
Register for our upcoming webinars
Download
Founders Handbook
Starting a business is a journey that will involve many decisions, challenges and, we sincerely hope, satisfaction and success.
This handbook aims to make that journey easier. It explains your choices at each key stage, unravels the legal and business complexity and helps ensure you structure your business for success.
Download
Protecting Your Assets Handbook
You may already be making plans for selling your business. But what happens afterwards – how will you protect everything you've worked so hard for?
Our handbook is designed to save you time and guide you through these important decisions. It outlines your options for key areas such as minimising tax, safeguarding the future for your loved ones and planning your estate.